Nanning Interpreter List: Interpreters Living in Nanning
Nothing found matching the selected criteria.
Nanning Translator List: Translators Who Can Travel to Nanning
Testimonials
5 Stars To Olivia
I really love the way the interpreter Olivia communicates..She speaks queens english ..I recommend her a million times..if I was to rate her on a scale of one to 100,will definitely be giving her 120..
Ojoma sule
Posharellabeauty
Leon has my highest recommendations and upmost respect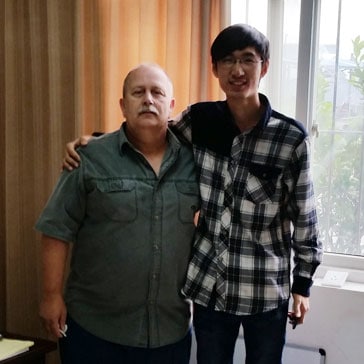 I have employed Leon on several business trips to China over the last 3 months. As a non Chinese speaking American, I needed a reliable translator and assistant.
Leon far exceeded my highest expectations. His use of the English language, and understanding of the western culture made my job a lot easier, and made me feel at ease.
We were working on a project well outside his skill level ( 140 meter vessel), but his eagerness to learn was most impressive.
If the opportunity arises again, I will not think twice in asking Leon to assist me.
He has my highest recommendations and upmost respect.
Joyce performs like a Super Girl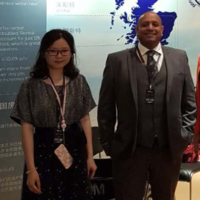 We hired Joyce as our Secretary whilst we did business in China. She reached all her goals and went the extra mile without being asked.
She is a true Super Girl and never stopped working even outside business working hours.
As well as being our Secretary she also interacted with our Clients to maintain future business relationships for when we departed China. She has boosted our business with Chinese Clients.
I don't think we could've asked for anyone better than Joyce. We will be visiting China several times a year and will definitely use Joyce each time.
A massive thank you to Joyce for everything you have done.
Shaun
The Property Supplier
Business Articles about Nanning Written by Our Interpreters
Find a Chinese Interpreter: The Ultimate Guide (2017 Update)
So you are planning a visit to China, for business or for touring. And you are thinking about whether or not you should hire a ...
Read More
---
Questions and Answers about Nanning
---
How To Find the Right Interpreter
Nanning Interpreters and Translators page shows a complete list of interpreters and translators living in Nanning and who can travel to Nanning to provide interpretation and translation services.
Apart from English Chinese translation, we also provide Spanish translator, Japanese translator, Korean translator, Arabic translator, Russian translation, French translation, German translation and Italian translation services.
Types of interpretation include simultaneous interpretation, consecutive interpretation, liaison interpretation, escort interpreting, business assistants etc.
To find a Nanning interpreter that meets your requirement, a good way is to check interpreter's experiences and familiar industries. Especially if you are doing business with China, you want a Mandarin English interpreter or Cantonese English translator who is experienced.
At Interpreter Database, we've made it super easy for you to find the right interpreter with the least time.
Method 1: Use the search form on home page. Select City, Language and Industry and then you will find interpreters that meet the selected criteria.
Method 2: Use the top navigation to select interpreters in different cities, industries or languages.
Method 3: Post a job on the forum and interested interpreters will apply for it.
Method 4: Let us recommend you one for free.
We strive to provide the best user experience using our website and our interpretation service and your suggestion is always welcomed.
If you are looking for a professional translation agency or translation company in China, we believe we can be your good partner.