Interpreters Living in Dalian
Agriculture & Food, Apparel & Textiles & Accessories, Auto & Transportation, Bags & Shoes & Accessories, Electronics, Electrical Equipment & Components & Telecoms, Gifts & Sports & Toys, Health & Beauty, Home & Lights & Construction, Packaging & Advertising & Office
Harbin (Ha Er Bin), Qingdao, Shenyang
Interpreters Who Can Travel to Dalian
Testimonials
Enigneering business trip
Mengkun was reffered to us as a interpreter with engineering degree. We met at Hangzhou Train station and left to Hainning for business purposes, he was a great guy easy spoken and with great language skills., I explained my purpose in terms of machinery and he understood all very well,, he helped me create a better business relationship, I will follow up with him until I close this business,,
please give an opportunity to this young and bright man, he is worth it.
besides translating he will help u arrange trip and make all travel go smoothly.
Luis Fernando
Kokoro Trading Corp
Letter of Reference for Mae Liu, for Mandarin / English Translation Services
I would fully recommend use of the supporting translation services provided Mae. I worked with Mae in Yantai, to support a Quality and Safety audit of a supplier
Mae was very able to professionally interpret my questions and provide answers to / from English. The type of work being done was very technical, and although some of the material / terminology being used was new to her, she diligently provided a comprehensive explanation.
I have the utmost confidence in her ability as a translator, however what differentiates Mae is her skillfulness in ensuring my cultural awareness as a guest in another country, and capability to express the same passion as I had, when I would make my speech.
Kind Regards
Leon has my highest recommendations and upmost respect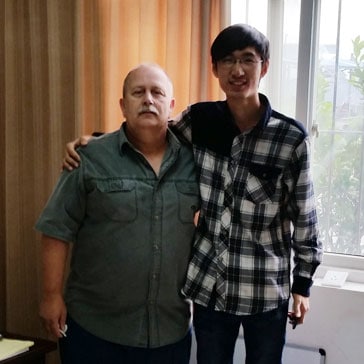 I have employed Leon on several business trips to China over the last 3 months. As a non Chinese speaking American, I needed a reliable translator and assistant.
Leon far exceeded my highest expectations. His use of the English language, and understanding of the western culture made my job a lot easier, and made me feel at ease.
We were working on a project well outside his skill level ( 140 meter vessel), but his eagerness to learn was most impressive.
If the opportunity arises again, I will not think twice in asking Leon to assist me.
He has my highest recommendations and upmost respect.
Business Articles about Dalian Written by Our Interpreters